About us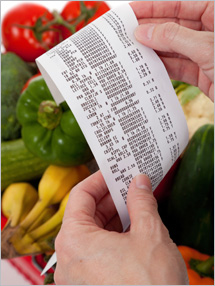 Xiamen Jingyuan Fruits and Vegetables Reservation Company Ltd.,established in 1998,is an export-oriented enterprise which is engaged in producing,processing and selling frozen fruits and vegetables.The company is located at Haibin Road, Maxiang Town of Xiang¡¯an District.Being at the entrance of Quanzhou-Xiamen Expressway as well as at the intersection of No.324 National Highway and Xiang¡¯an Avenue.it boasts convenient traffic.The company has a staff of 435.It covers an area of 12590 square meters,with a construction area of 12570 square meters,among which the processing workshop occupies 4600 square meters.In addition,a storage capacity of 6500 tons merits attention.Its annual sales volume amounts to 8259,000RMB yuan.
Since its establishment,the company has won many awards,such as¡°Leading Industrialized Agricultural Enterprise of Xiang¡¯an District¡±in the year 2004 and 2005;the same title at municipal level in the year 2006 and 2007;¡°Key Private Enterprise of Xiang¡¯an District¡±in the year 2005 and 2006;¡°Enterprise Giving Priority to Contractand Credit at municipal level¡±in two cinseccutive years of 2003 and 2006;¡°Advanced Enterprise in Recruiting Redundant Labors of Rural Areas at municipal level¡± in the year 2004.
Adhering to the management concept of ¡°being down-to-earth and pursuing excellence¡±,the company insists on the target of ¡°basing on customers¡¯demands seeking after superior quality as well as becoming model of the trade¡±. Thanks to several years¡¯sustained efforts,the company has set up perfect sales network at home and abroad and developed into an export-oriented enterprise which features large scale production,wide range of top quality products and stable customer network.
Main products include carrot.green cauliflower,onion,cabbage,radish,green Chinese onion and ginger etc..Among them,dozens of products are necessary nutritious food,popular with customers at home as well as in South Asia and Northern America.Products sell well in the province of Zhejiang,Jiangsu,Shandong,Guangdong,Hainan as well as in the city of Shanghai,Xi¡¯an,Changshaetc..International markets cover Japan,Korea,Thailand,Malaysia,Singapore and Canada.It is widely accpeted that wide coverage of markets will naturally bring about great benefits,as can be seen in the present volume of foreign exchage income which reaches 570,000 US dollars,In the meantime,the production and business volume have been increasing steadily year after year.